SALMON ARM CITIZENS PATROL is a registered society in Salmon Arm, British Columbia, and our members are RCMP associate volunteers.

We want to make a direct contribution to the safety and security of people and property in the Salmon Arm area so that citizens and visitors alike can enjoy living and working in this wonderful setting.


We ask our members to commit to at least one 4-hour patrol a month and to attend most of our monthly meetings. We patrol vulnerable areas in Salmon Arm and Canoe, usually on weekends, and we run "Speed Watch" radar-triggered speed boards on city streets and the Trans Canada Highway.
Our members also contribute in other ways - by staffing barricades during community events, checking for stolen vehicles using the Canadian Police Information Centre [CPIC] list with computer tablets, reminding drivers of expired license decals on vehicles, and providing assistance to local emergency response teams during civil emergencies.
There are no fees involved, and SACP provides RCMP issued ID, name tags, and caps.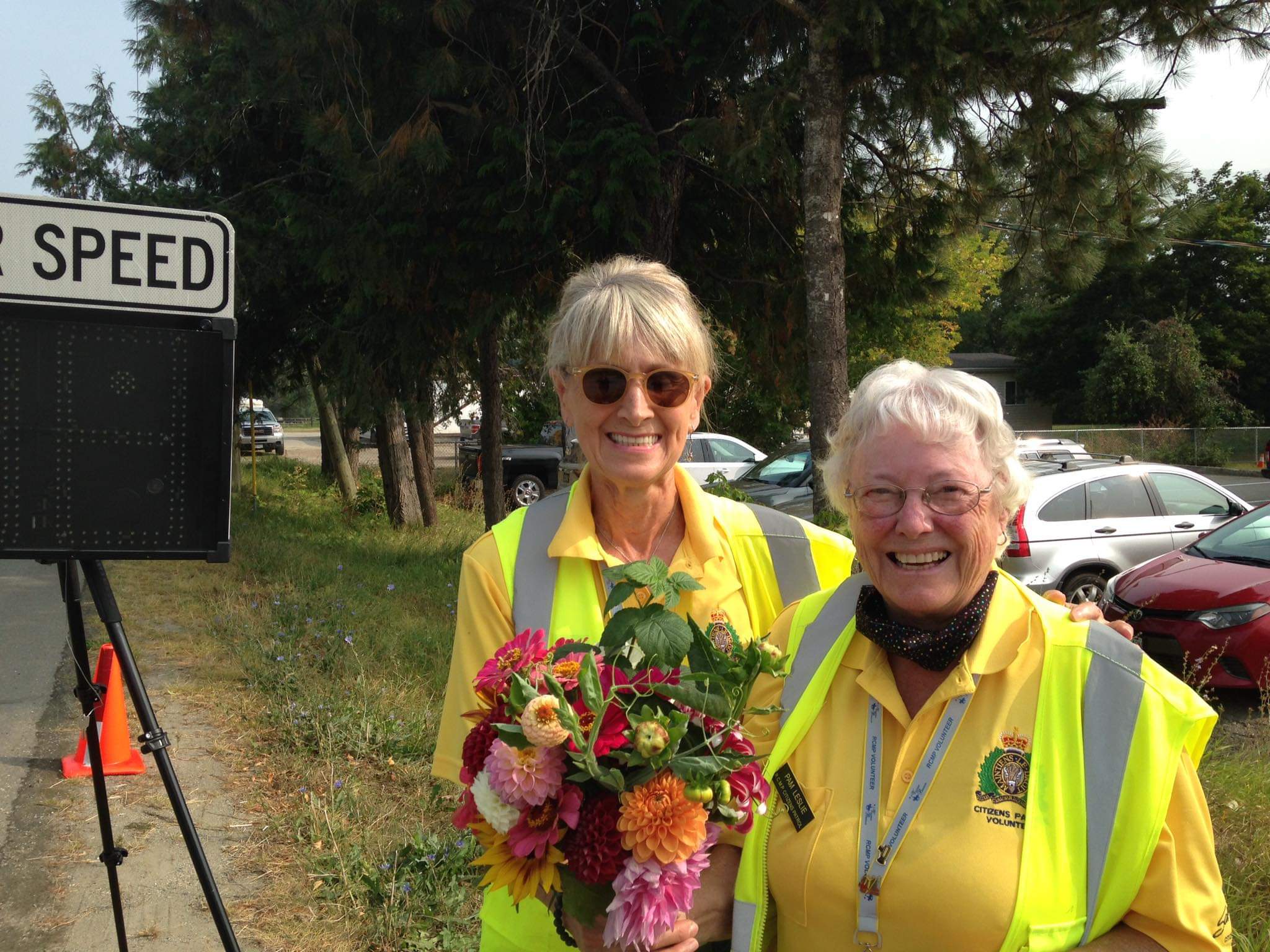 "Thank you" flowers for conducting Speed Watch in a school zone from an appreciative visitor to Salmon Arm!
"Thank you kindly to whoever left me a note regarding my decal being expired on my car downtown. You saved me a lot of grief considering I had it in the glovebox. I simply forgot to put it on. Thanks again!"
"We are sending a note of thanks for patrolling the parking lot at Shaw Centre. We evidently had a 'senior's moment' and failed to affix the insurance decal to our vehicle license plate. One of your patrollers noticed the lapse and kindly left us a reminder."
"One of your members left a crime prevention notice on my car in the parking lot of save on foods on the 29th. Reminded me that I forgot to change my insurance tags on my plates, quite possibly saved me from a $109 ticket. So thanks!" (N.W.)